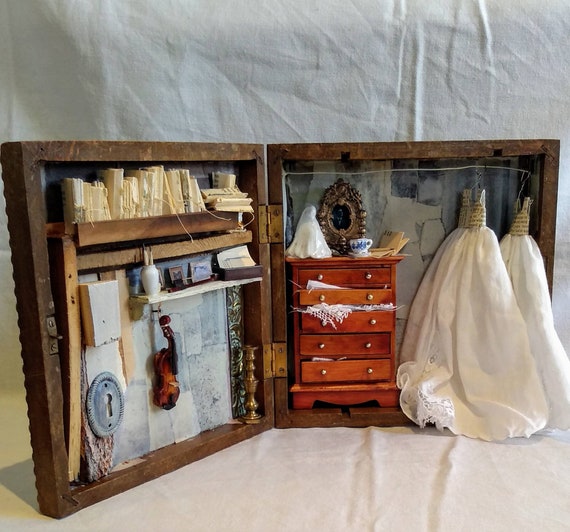 92.00 GBP
Assemblage story in a beautiful vintage wooden box.
An assemblage of another time captured in a small vintage wooden box, which is 20cm high, 20cm wide, and 7.5 cm deep.
A box that whispers a story when the cover draws back. The inside of the box has been collaged and painted using acrylics. In the box are collected treasures, a cupboard full of linens. well loved books read from cover to cover. In the box are two small dresses.
To purchase any of my art work please visit my shop on Etsy or contact me by e-mail at info@messiejessie.co.uk.