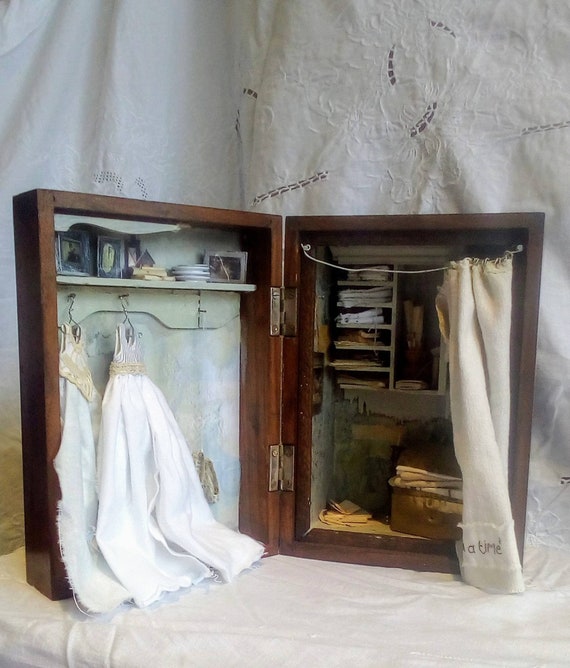 82.00 GBP
Assemblage story in a beautiful vintage wooden box.
An assemblage of another time captured in a small vintage wooden box, which is 24 cm high, 16.5 cm wide, and 16.5 cm deep.
A box that whispers a story when the cover draws back. The inside of the box has been collaged and painted using acrylics. In the box are collected treasures, a cupboard full of books and a basket of rolled papers. well loved books read from cover to cover. A vintage brass trunk full of French cotton and linen. A vintage brass candlestick with candle. The Inside of the lid are two small dresses, made from paper and vintage cotton fabrics. Also a small pair of ballet pumps made from paper.
To purchase any of my art work please visit my shop on Etsy or contact me by e-mail at info@messiejessie.co.uk.