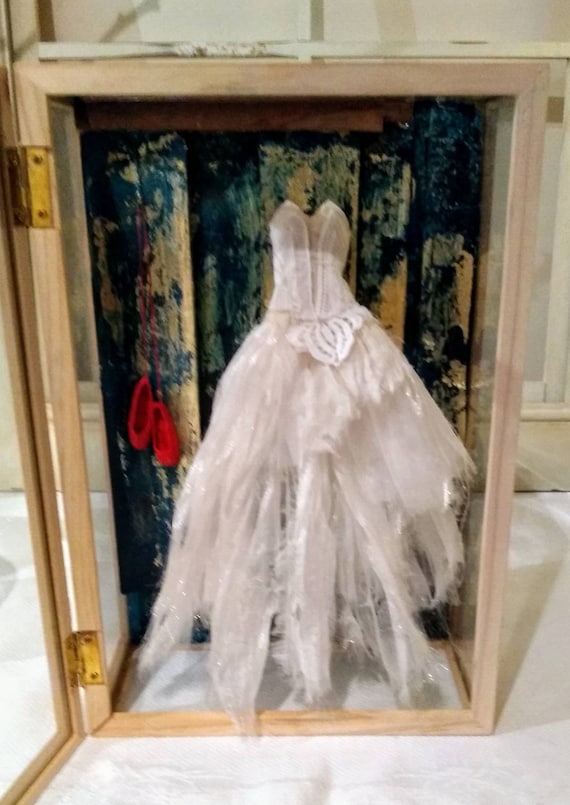 98.00 GBP
The Red Shoes is miniature art dress assemblage inspired by the fairy tale of the same name.
The assemblage comprises the miniature art dress and a decorated glass box. The art dress is made from vintage fabrics. The background has been painted with beautiful shades of blue green and turquoise acrylic and then distressed with small pieces of collage and gold leaf to give the piece an old theatrical feel. Also the greens set off the colour of the delicately made paper ballet shoes which have been strikingly painted bright red acrylic.
The back of the glass box looks like the cover of a book, with the title embroidered in red embroidery thread.On the back of the box is a small embroidered panel with the words "The Red Shoes". These elements are brought together to form the theatrical assemblage "The Red Shoes".
To purchase any of my art work please visit my shop on Etsy or contact me by e-mail at info@messiejessie.co.uk.