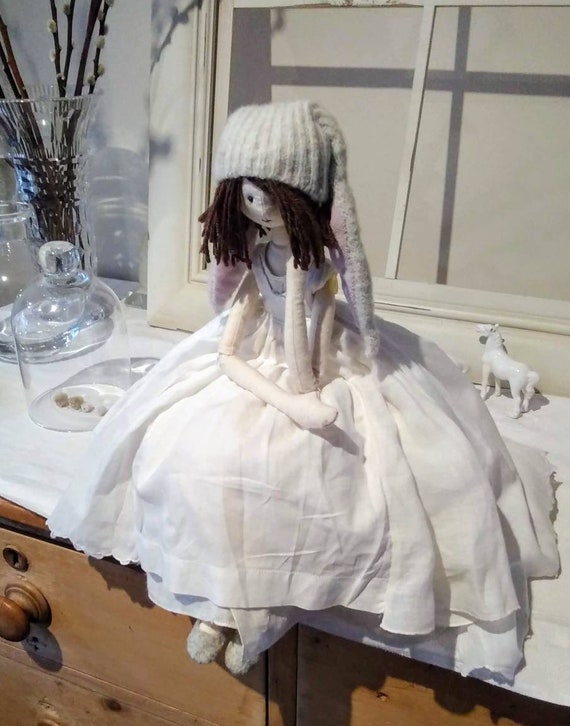 96.00 GBP
A soft sculpture cloth art doll inspired by the book Little Women. This little doll is Beth
The body is made from Calico, she is stuffed using synthetic stuffing. Her body is jointed at the knees and elbows, with the use of a bead at each joint.
She's wearing a cute little wool rabbit ears hat. 100% wool and pale pink velvet. She's wearing a very full pinafore made from beautiful white vintage handkerchiefs. Under her pinafore is a simple dress also made from vintage handkerchiefs. She also has a wool cardigan that can be taken off. Her little grey shoes are a beautiful natural felt.
She measures 16 inches high.
Her sisters will be on my shop soon.
Carefully and lovingly packaged.
To purchase any of my art work please visit my shop on Etsy or contact me by e-mail at info@messiejessie.co.uk.