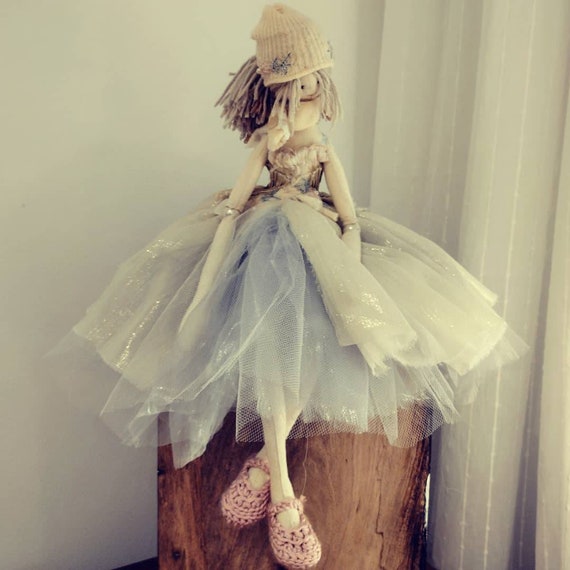 145.00 GBP
A soft sculpture cloth art doll, Clara, inspired by the ballet The Nutcracker
The body is made from Calico, she is stuffed using synthetic stuffing. Her body is jointed at the knees and elbows, with the use of a bead at each joint.
She's wearing a beautiful ballet dress, with a corset inspired bodice. Made from different fabrics. Vintage silk, taffeta and a vintage beaded knit. Her full ballet skirt is white and light grey tulle and organza. She's wearing dusky pink crotched ballet slippers. To keep her warm, she a a beaded hat, also vintage and a scarf with button, again vintage.
She measures 16 inches high.
Her sisters will be on my shop soon.
Carefully and lovingly packaged.
To purchase any of my art work please visit my shop on Etsy or contact me by e-mail at info@messiejessie.co.uk.