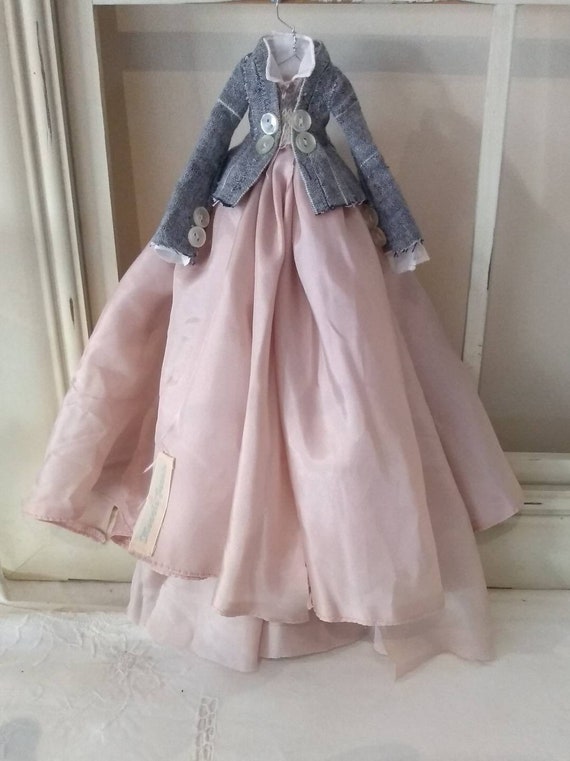 68.00 GBP
Assemblage Art Dress Made From Paper and Fabric.
Small 29cm long, 25cm wide, paper and fabric assemblage dress.
Autumn, were you can still wear that beautiful summer dress, but with a cosy jumper and an old but loved jacket thrown on.
A small three dimensional dress.
The skirt is made from a lovely pale dusky pink satin feel fabric. Over the dress is an intrecately tailored jacket made from linen. Under that is a lovely knitted jumper and white cotton shirt.
To purchase any of my art work please visit my shop on Etsy or contact me by e-mail at info@messiejessie.co.uk.