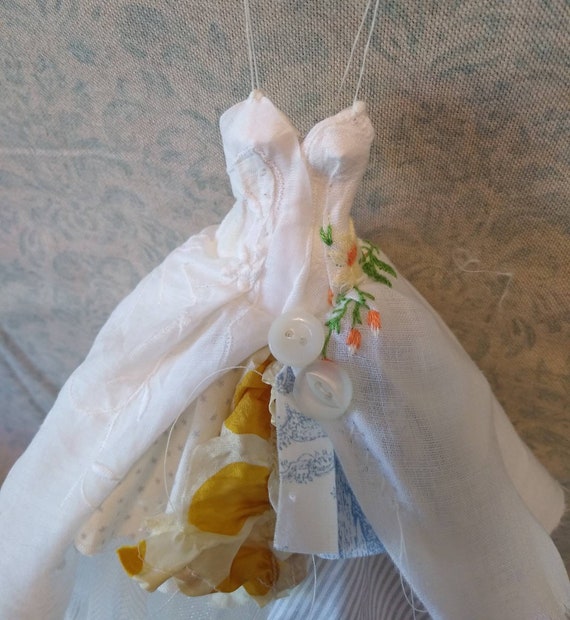 58.00 GBP
Small 28cm long, 24cm wide, fabric ballet style assemblage dress.
Inspired by Summer.
A small three dimensional ballet type dress The dress is made from beautiful vintage white cotton with small embroidery, striped cotton,and tulle. Lots of details.
The small hanger is included.
Carefully and lovingly packaged.
To purchase any of my art work please visit my shop on Etsy or contact me by e-mail at info@messiejessie.co.uk.