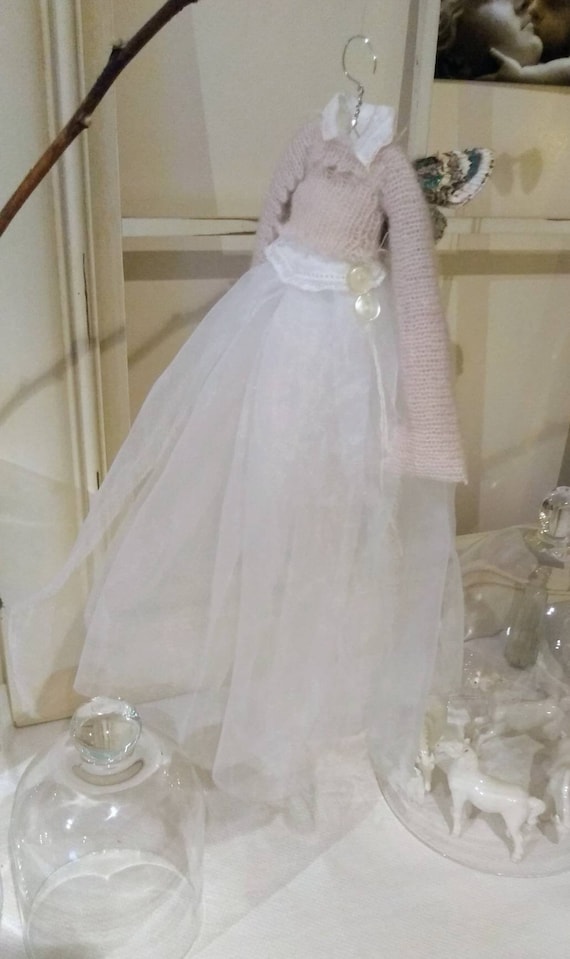 46.00 GBP
Small 26cm long, 24cm wide, paper fabric assemblage dress with moth wings.
A small three dimensional ballet type dress with wings, the winter moth. An old cosy jumper over a cotton shirt and organza skirt. Her wings are made from book papers, card and stiffened with wire. Delicate but strongly and carefully made. Lots of intricate details. A small woven "Messie jessie" label is also sewn into the skirt of the dress
Including hanger.
"The moth's kiss, first! Kiss me as if you made believe You were not sure, this eve, How my face, your flower, had pursed Its petals up."
-Browning, Robert
Dramatic Lyrics,'In a Gondola'.
Carefully and lovingly packaged.
To purchase any of my art work please visit my shop on Etsy or contact me by e-mail at info@messiejessie.co.uk.