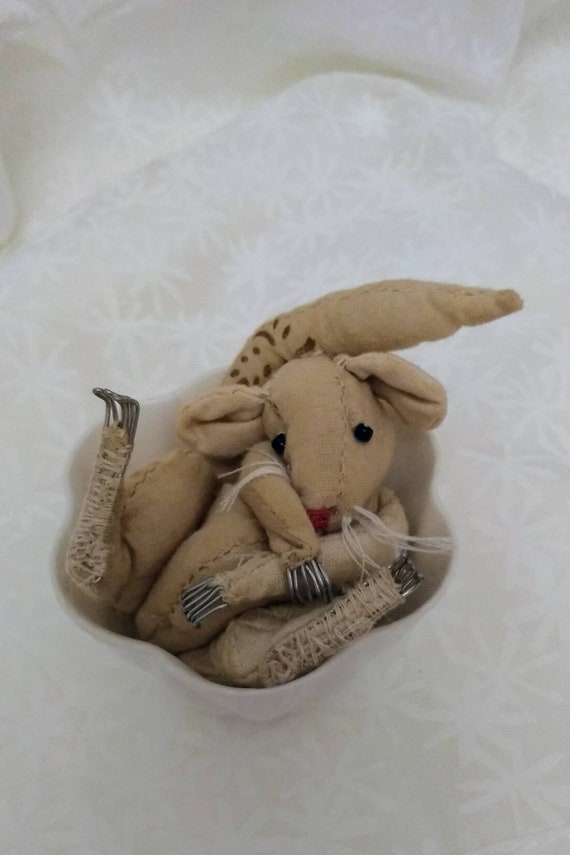 52.00 GBP
Soft Sculpture comprising a small detailed hand stitched 3 dimensional Dormouse in its very own small vintage white bone china pot.6.5 cm wide 6.5 cm deep.
A sweet curled up dormouse made from vintage cottons, stitched with lots of small details. Two little beads make up his eyes with paws made from shaped wire.
To purchase any of my art work please visit my shop on Etsy or contact me by e-mail at info@messiejessie.co.uk.