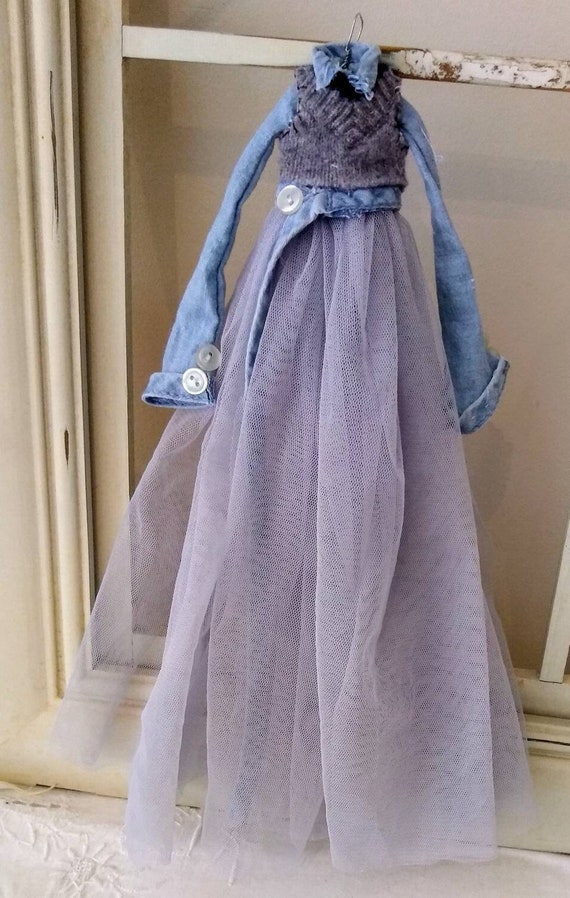 46.00 GBP
Small 27cm long, 19cm wide, paper fabric assemblage art dress.
A small art dress. A beautiful cosy 100% wool jumper over a light denim shirt and a beautiful soft pale grey tulle dress. Lots of small details. Delicate but strongly and carefully made.
Carefully and lovingly packaged.
To purchase any of my art work please visit my shop on Etsy or contact me by e-mail at info@messiejessie.co.uk.