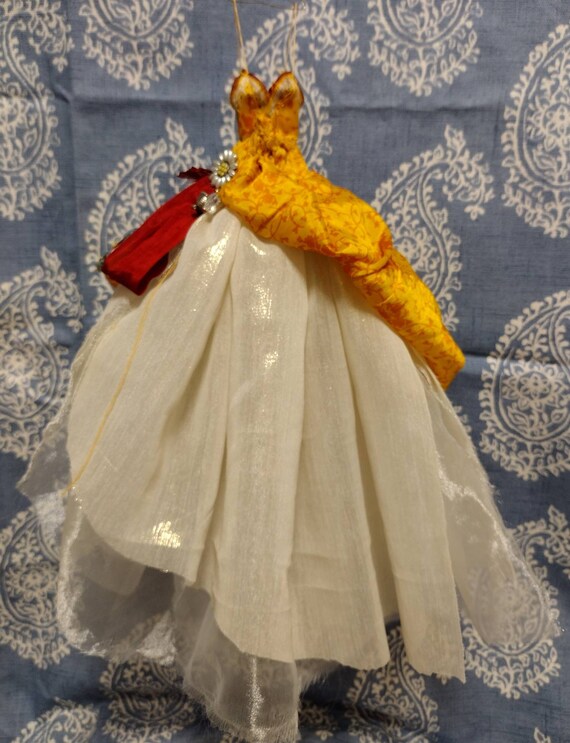 52.00 GBP
Small 34cm long, 23cm wide, paper fabric assemblage art dress.
A small dress inspired by the beautiful colours of India.The dress is made from a beautiful silk saree remnants. The skirt is made from organza. Adorned with a jewel. Delicate but strongly and carefully made.
The hanger is included.
Carefully and lovingly packaged.
To purchase any of my art work please visit my shop on Etsy or contact me by e-mail at info@messiejessie.co.uk.