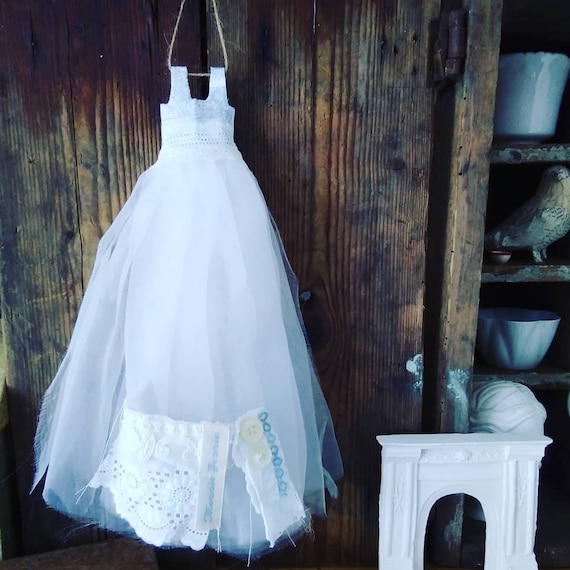 19.00 GBP
Small 22cm long, 19cm wide, fabric assemblage art dress.
A small intricately stitched art dress. The bodice is made from paper and beautiful cotton fabric. The skirt is made from a Laura Ashley print and white cotton. Small patches stitched on with small details. Delicate but strongly and carefully made.
Fabrics may vary, but colour and tone will be the same.***
Carefully and lovingly packaged.
To purchase any of my art work please visit my shop on Etsy or contact me by e-mail at info@messiejessie.co.uk.